By jofer,
As 2017 is coming to an end, maniAC will be on hiatus. Thank you for staying in tune with us this year. In the meanwhile, please do enjoy your December break with these fine selection of films.
Rest, unwind, have a non-alcoholic drink and watch a good movie.
Now the definition of a good movie is different for everybody and I'm going to make things easy by giving you a summary of sorts before proceeding to the review.
I love watching films, regardless of language, time or genre. Sometimes I feel as though God is trying to speak to me through films. Whenever I go through a rough time, I put on a film and let it speak to me. I try to connect with every character and if I'm able to escape this world and be transported to another, then it's a good film. Here are some good films that are guaranteed to make you think, feel, laugh and wonder. It will make you feel good.
1. The Godfather (1972) and The Godfather Part II (1974)
First series ever in which both the film and it's sequel received an Oscar for Best Picture
If you search for  'best movies ever' or 'what to watch when bored' anywhere on the internet, you will find this film
Directed by: Francis Ford Coppola
Starring amazing actors such as Marlon Brando and Al Pacino
Why should you watch it : 
It is a film ANYBODY will be intrigued by.
It is an extremely famous film and you will be missing out if you don't.
Amazing theme song
You have most definitely heard about this film someway or another. Perhaps you have seen someone doing the famous impression of the Italian accent while sitting on a chair and acting like a boss (remember Mr Big from Zootopia?)
I told myself I will see this film as soon as the Promos end. And I did.
I was affected, deeply, thoroughly and unexpectedly. The film had me enraptured right from the start when I heard its theme song. The mysterious melancholy imbued in the tune made me think of a sinister and 'doomed to fail kind of love story' and I wasn't far from wrong.
Let me start from the beginning. I've seen numerous imitations of the don, Vito Corleone (Marlon Brando) and when I saw the 'real deal', I was thinking, "so that's why he received an Oscar for this".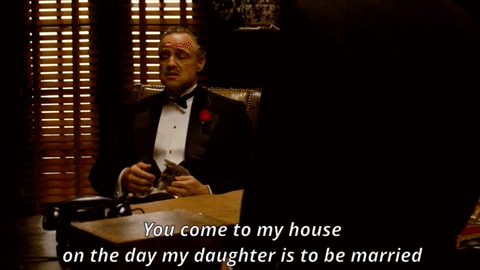 The setting, with its overwhelming Italian crowd, flavour, accent and music lulled me into the infamous world of the South American crime. I developed an inherent prejudice in favour of the Corleone family, despite their cringy criminal activities. There was something so beautiful in the way they always came together as a family. And then, there's Michael, the reluctant son the Don who was forced to take over the 'family business' due to some unfortunate circumstances. From being a detached and unconcerned member of the family, he changes and morphs into a kind of Don that nobody had ever seen…or expected.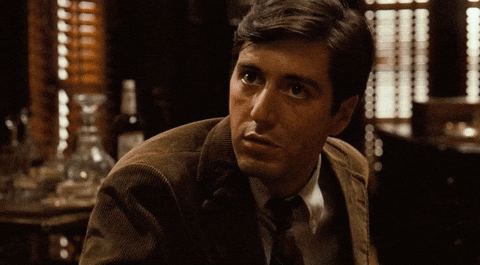 There are many unexpected moments in the films and I loved the first film as much as the second one. Certain deaths were harder to accept than others and certain decisions made were nastier than others, but hey, c'est la vie.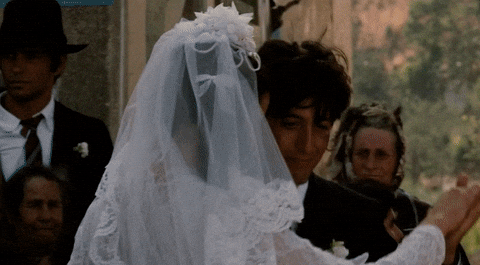 It's a wholesome masterpiece. Just enjoy it.
2. In The Mood for Love (2000)
Summary: 2 married couples, who happened to rent rooms adjacent rooms for older couples in 1960 Hong Kong. The film focuses on 2 people, the husband of one couple, Mr Chow and the wife of the other Mrs Chan as they both gradually discover that their spouses are cheating on them with each other and how these 2 innocent victims of infidelity come together to deal with the pain of that. The film manages to be unsentimental about its subject matter while couching the events in sumptuous cinematography.
Why you should watch it:
It has an amazing soundtrack/theme song
It is an exquisitely directed piece of art by Wong Kar Wai
Teaches you how to lead a life of principles, though it might be hard
It's a visual treat.
The film confuses you at certain parts and makes you laugh unexpectedly at others
It's an important piece of life shown most elegantly and exquisitely in this piece of film art. It's a sure for a treat for film enthusiasts as the director plays around with the use of frames within frames, lights and music. It is simply a unique romantic film which is just so interesting to watch because it is so decent and real.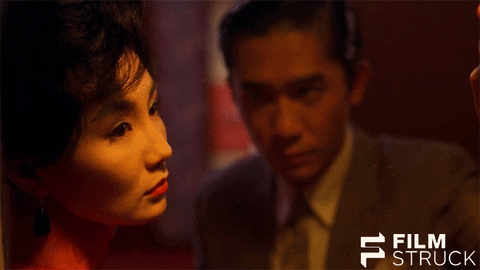 The film made me wish I was a Chinese lady living in the 1960s. Personally, I'm an enthusiast of vintage films, music and clothes and this film, though melancholic, was a wonderful treat.
After you've seen this film, I suggest you see this video called 'In the mood for love: frames within frames'. You'll know why later.
3. Bridget Jones Diary (2001), Bridget Jones: Edge of Reason (2004), Bridget Jones's baby (2016)
Based on Jane Austen's Pride and Prejudice.
Why you should watch it:
One of the best romantic comedies out there
Teaches you to have hope in the people you love, to never give up and to keep moving forward 
It will make you laugh. A lot.
You get an insight into the English way of life
A soundtrack that is so apt for every scene
Incredible.
Absolutely lovely, filled with life lessons and laughter.
Where shall I start! Oh, bugger!
Bridget Jones is a lady who just messes everything up, from her job to her relationships. Her mouth spills her thoughts instead of coherent and censored words. But she is you and I. A girl who desperately wants to find true love all the while having time chase after her youth and beauty. But my sweet Bridget Jones is one heck of a strong woman. She doesn't ever give up and keeps moving forward. She starts these new resolutions and learns from her mistakes, makes new ones, learns and moves on!
Oh man, the number of times she says sorry, well she means each and every one of them alright.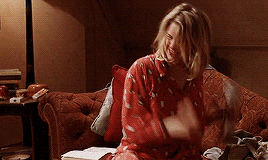 Renee Zellweger's acting was indeed worthy of an Oscar nomination. One could relate to her character, expressions and life very easily. She also has this iconic voice and very British manner of speaking that will stick with you for a while even after you've seen the movie.
Now let's talk about the men.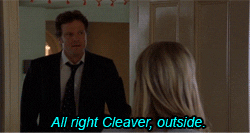 Colin Firth comes as the prideful but decent Mr Mark Darcy whilr Hugh Grant is the seductive Daniel Cleaver who is just no good for our Bridget.  One is chivalrous and the other is not. Basically, there's a good guy and a bad guy. It's up to Bridget to make the right decision and get a man who truly cares for her. Seems easy enough right? Wrong.
This film will teach you about the importance of accepting yourself for who you are and how you look and ingrain the notion of moving on from a bad experience no matter how embarrassing it might be. If you see this film, do yourself a favour by making a list of things you can learn from this movie and well write them in your diary. Ha!
4. It's a Wonderful Life (1946)
It's a Wonderful Life is considered as one of the most critically acclaimed films ever made.
It was nominated for 5 academy awards including best picture
Recognized by the American Film Institute as one of the 100 best American Films ever made
Why you should watch it:
An instant mood booster
Guaranteed to change your perception of life, even if its just a little
Filled with sweet dialogues and portrays powerful friendships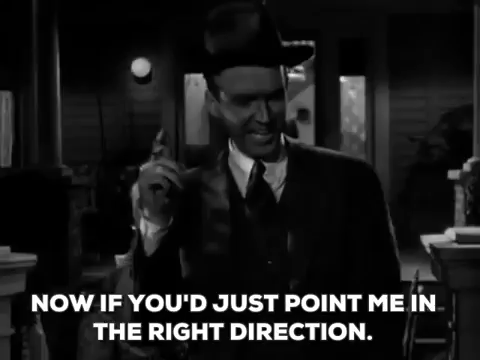 I always recommend this film to people if they feel like there's no point in living anymore.
In a world gravitating around sexual attraction, wealth and material goods, It's a wonderful life reminds us of what it means to experience a simple human life- the warm hearth of lifelong friendship, selflessness and pure familial joy. Radiating with pure love and hope, the life of George Bailey demonstrates the beauty of humble compassion and its great impact on their lives that come to him. Each dialogue exhibits depth and character in every person, no matter how brief. Truly, it serves as a reminder that every person we come across in our lives is of great importance and worth, that all of us are but one community who depend and care for one another. In particular, stands out the relationship between George and Mary Bailey. There is no undermining or superiority of significance in their relationship. Even though Mary plays the role of a housewife and caretaker of the children, she tells us that this role is not one to be overlooked.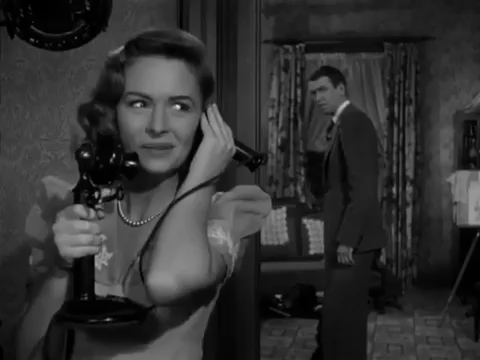 In whatever, often baffling, decisions her husband makes, Mary is constantly by his side to support him, often taking the first leap. The story of George Bailey does not hesitate to show the losses of his dreams and educational aspirations as we so often do and reminds us of the many things we are blessed with. It is in gathering these gems that we have that we can come to terms with the love that we are encompassed in and embrace the world for what it truly is.
5. The Shawshank Redemption (1994)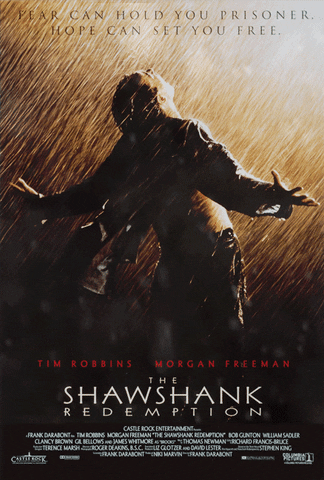 Why you should watch this:
Nominated for 7 academy awards in 1995
Extremely inspiring
You couldn't ask for more perfect actors (Tim Robbins and Morgan Freeman)
It's about surviving through adversity
The humans are the bad guys (big surprise)
Will keep you guessing until the end
The divine power of hope. The divine power of truth. The divine power of friendship.
This is a story about a man's life in prison, about his problems, his endearing will, his tortured brain and his destiny.
Simply one of the best films I have seen in my life. If you need hope or if you need some truth in your life, see it.
Don't get what I mean? Then just see it.
 Sources:
Free giphs from: GIPHY
www.unsplash.com (Christin Hume 561352